How to use our masks:
1. Open the mask.
2. The dark color is facing outward, and the light color is facing in.
3. Place the mask on the face with the bridge of the nose on the top; adjust the top wire by hand to fit the bridge of the nose completely.
4. Elastic ear hanging on the ear.
5. Adjust the size of the mask to completely cover the nose and mouth.

The 3-layer filter doesn't block breathability, but helps block pollen. Breathable fabric is more comfortable for little ones to wear.
FACE MASK
Kids Fabric Facemask is made up 3 layers of spunbond polypropylene which has soft layers that prevents skin irritation or allergy problems.
Size: 15cms x 8cms, Colour: various
The ear loop material is made from the Latex free round Lycra elastic at 7.5 inches which elongates with a ratio of 1: 2 making it easy to wear and remove with comfort. The malleable nose wire keeps the mask secure in its position.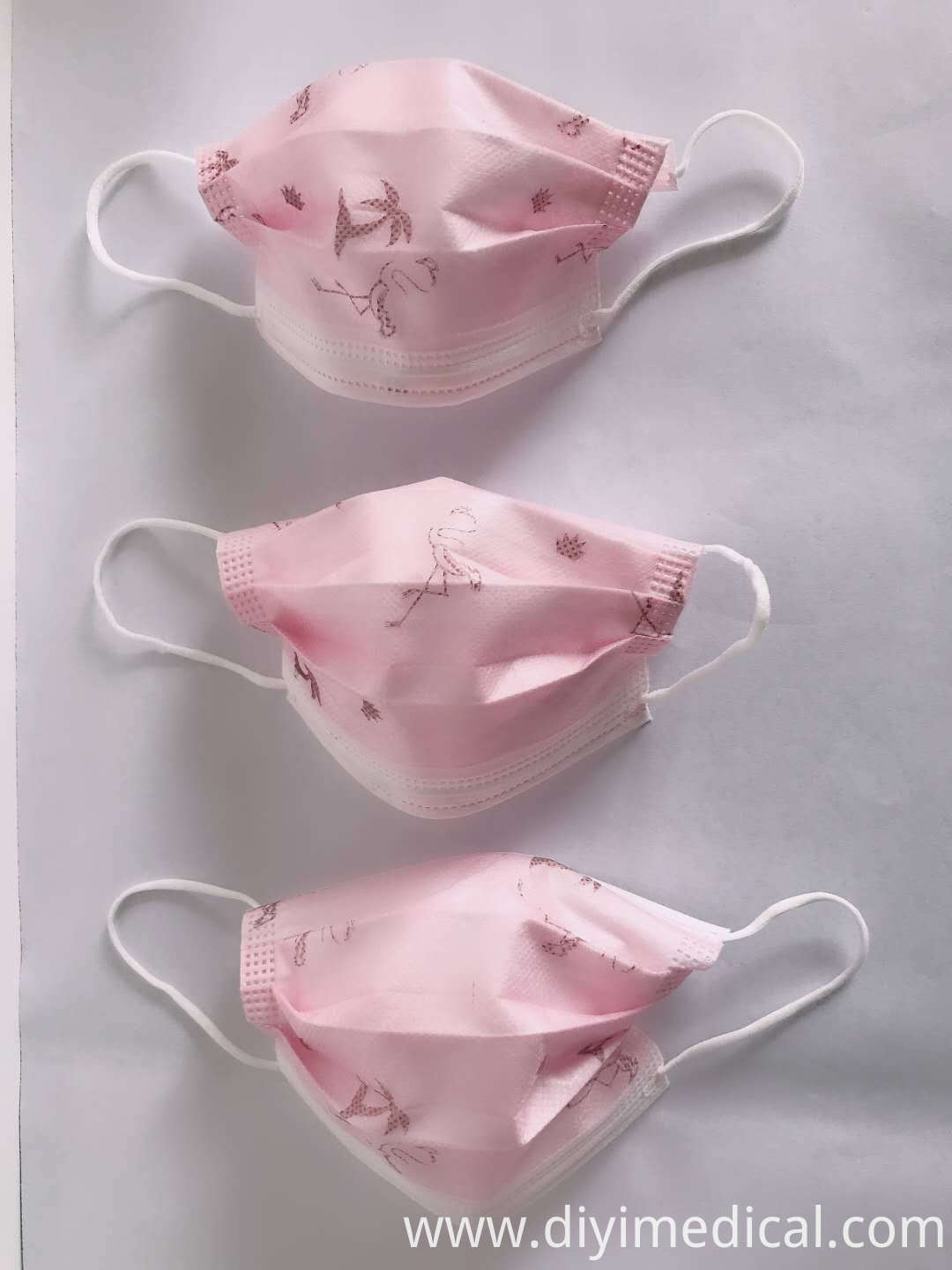 FEATURES
, Silicone free and non-particulating white OP band.
, Meltblown PU provides superior filtration.
■ Hypoallergenic soft surface layers prevents skin imitation and allergy.
, Low Breathing Resistance.
Intended for infection control in the healthcare industry. When worn properly it will minimize contamination caused by exhaled microorganisms and reduce the potential exposure to harmful particulates and bodily fluids.